Events
Hongkong practicing lawyer Fang Shaoyun came to the mainland to carry out a series of 30 anniversary celebration of the professional exchange of Hong Jie group exchange round table and speech
As the start of celebrations of the 30th anniversary of the Hongjie, on March 28, 2016, practising in Hong Kong barrister Fang Shaoyun lady came to the mainland, Hong Kong legal aspects of professional issues in Shanghai, Hangzhou, the two were a series of professional communication round table seminar and lecture, professionals with outback industry exchange and share knowledge.
Hangzhou Shanghai professional exchange round table
Fang Shaoyun bar on April 5 and April 7, respectively in Shanghai and Hangzhou held professional exchange Roundtable exchange will honored to invite Zhejiang Golden Road to law firm management partner Shen Zhushi lawyer, state Xinyang City Zhonghui law firm partner Wu Wei lawyer etc. industry knowledge to professionals. Dinner, guests and Fang Shaoyun bar around Yung dispute case that production expansion, talked about the Chinese investors should be how to deal with overseas shareholder disputes and disputes, and the enlightenment and thinking. The two professionals conducted a lively discussion, also a lot of collision sparks.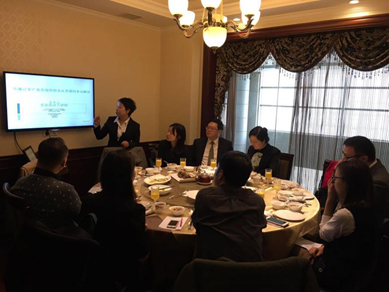 (Shanghai Shaoyang lawyer introduced Yongji dowry case for the guests)
Hongjie group with over the years, in professional institutions accumulated rich experience and good reputation received the invitation of the HKTDC, with the Hong Kong stock exchange, Hang Seng Bank, Prax investment fund, in law firms and other 10 well-known financial, investment, lawyers and other professional service machine frame together miserable and the event. Hongjie group director Ms. Wen Jing Tang from the shelter of the overseas investment, Hong Kong financial license company many entrepreneurs are interested in the content, are introduced in detail and quoted Wang Jie group service case, the presence of entrepreneurs and professionals in the warm feedback.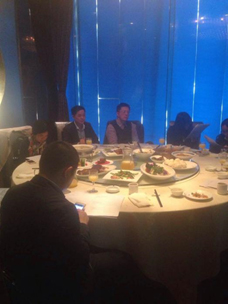 (Hangzhou guests together to share)
With the increasingly close relationship between the mainland and Hongkong, cooperation and exchanges between the two lawyers also gradually increased, communication and sharing is bound to become a major trend in the development of professional fields between the two places. Hongjie as a headquarters in Hong Kong, to enter the mainland nearly 15 years of professional institutions, has been and is ready to actively undertake the work and responsibility of the communication between the two. If you have any questions about Hong Kong and the mainland, welcome to contact us.